Snacks
Pink Himalayan Popcorn
Our newest snack, air-popped popcorn, is made with just 3 ingredients. Non-GMO kernels, organic coconut oil and Pink Himalayan salt for a healthier snack option!
Peanut Butter Pretzel Nuggets
Salty, savory and oh-so-poppable, our peanut butter-filled pretzel nuggets are a textural delight.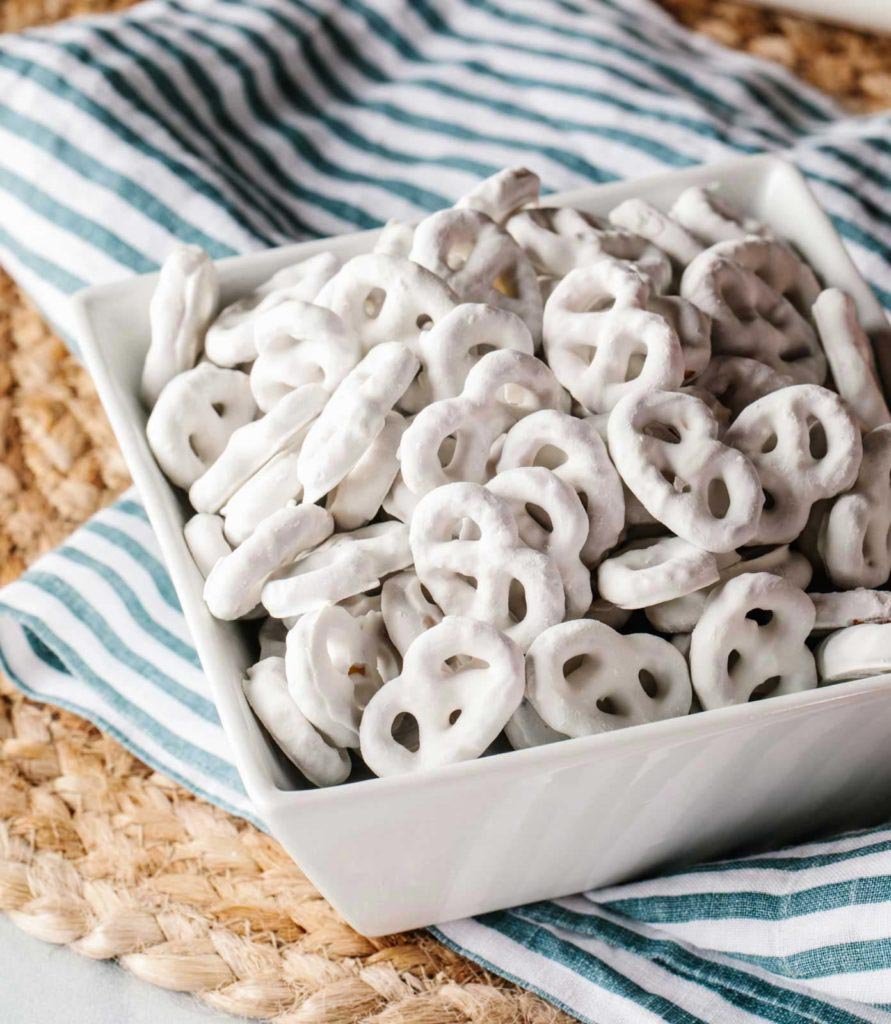 Mini Yogurt Pretzels
Mini pretzel twists are enrobed in yogurt-flavored coating for a sweet and savory combo perfect for snacking.
Mini Bear Cubs
Flavors include cherry, pink grapefruit, watermelon, strawberry, orange, blue raspberry, lime, grape, green apple, mango, pineapple and lemon.
Caramel Popcorn
Caramel popcorn in two flavors: original and butternut. Seriously delicious!
Cranberry – Trail Mix
Our Cranberry Trail Mix is chock-full of sweet and salty goodness, including vibrant dried cranberries and papaya pieces, Virginia peanuts, sweet almonds, crunchy pepitas and succulent raisins.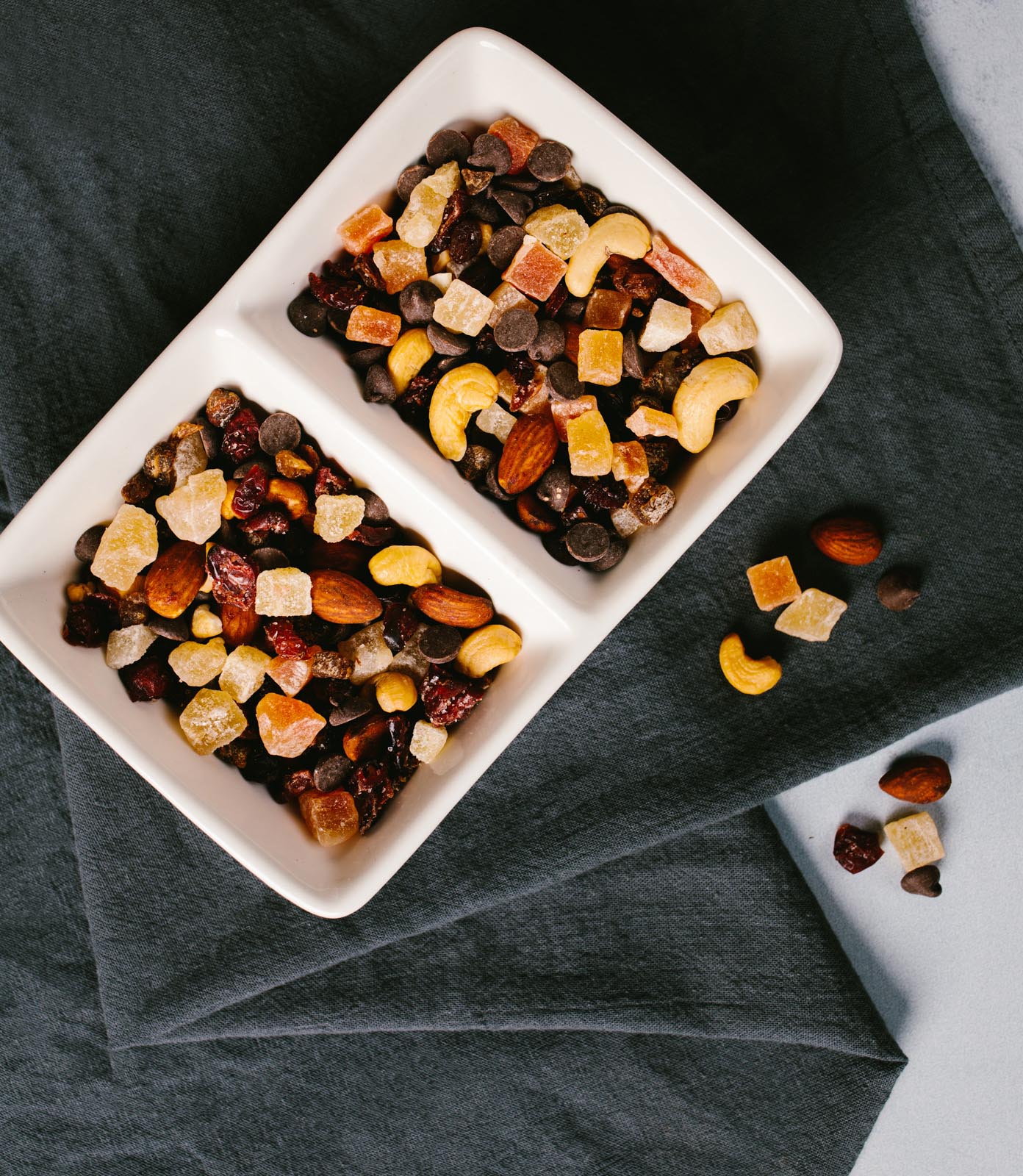 Ginger Trail Mix
This certified non-GMO mix comes complete with the delicious sweet and tangy punch of all natural crystallized ginger with chocolate chips, roasted tamari almonds, roasted cashews, papaya, pineapple, apricots, dried cranberries and raisins.
Premium Nut And Chocolate
A fun and colorful, protein and nutrient packed blend healthy, certified non-GMO ingredients including almonds, apples, raisins & peanuts, with milk chocolate peanut butter cups and all-natural chocolate rainbow drops.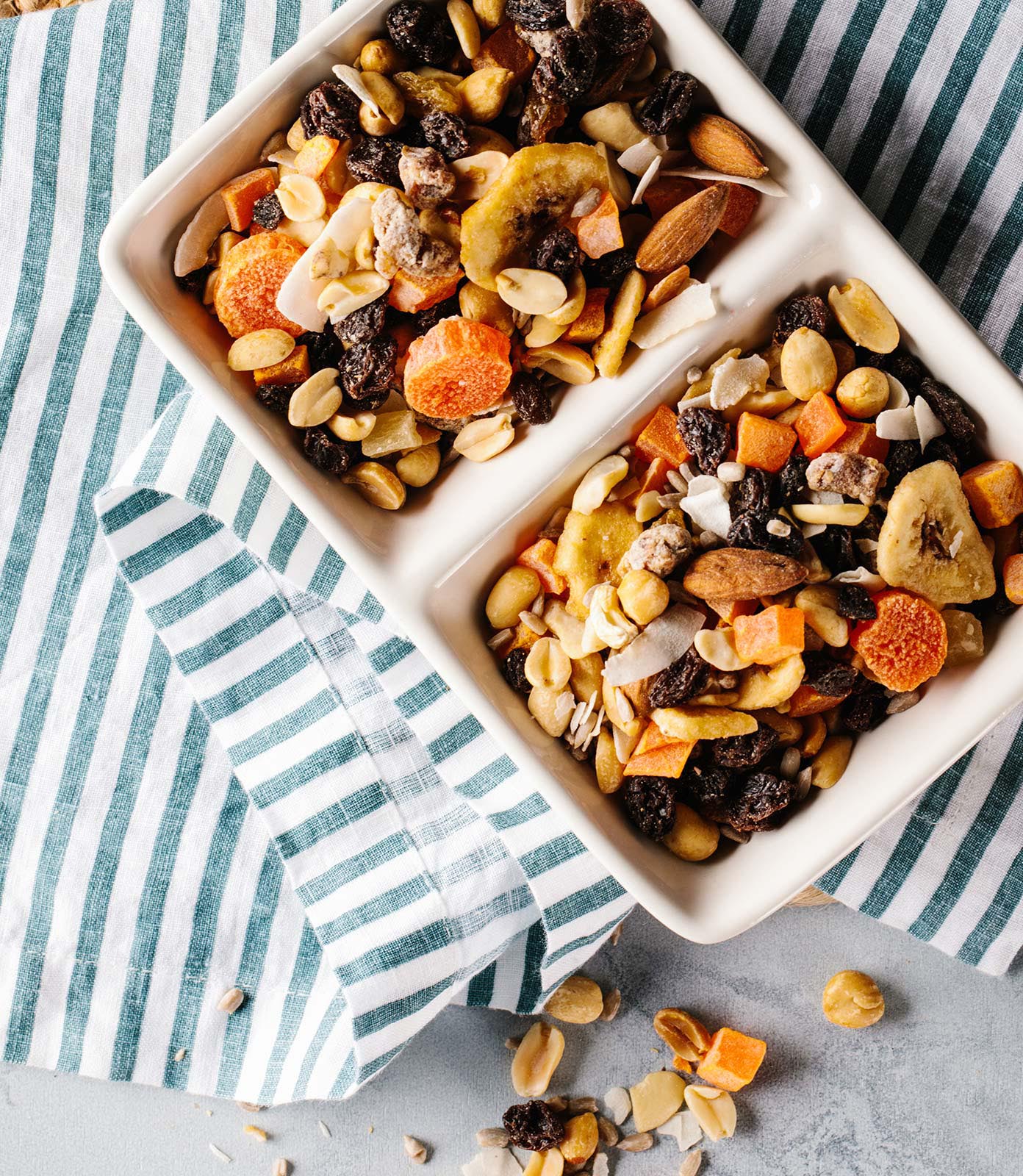 Tropical – Trail Mix
Our Tropical Trail Mix is loaded with a variety of dried fruits, nuts and seeds, including raisins, golden raisins, pineapple, papaya, banana chips, dates, almonds, peanuts, cashews and sunflower seeds, creating an unparalleled sweet and salty crunch.
Yogurt Cranberries
Deliciously tart cranberries covered in yogurt confection. This mix is certified non-GMO (and very tasty!)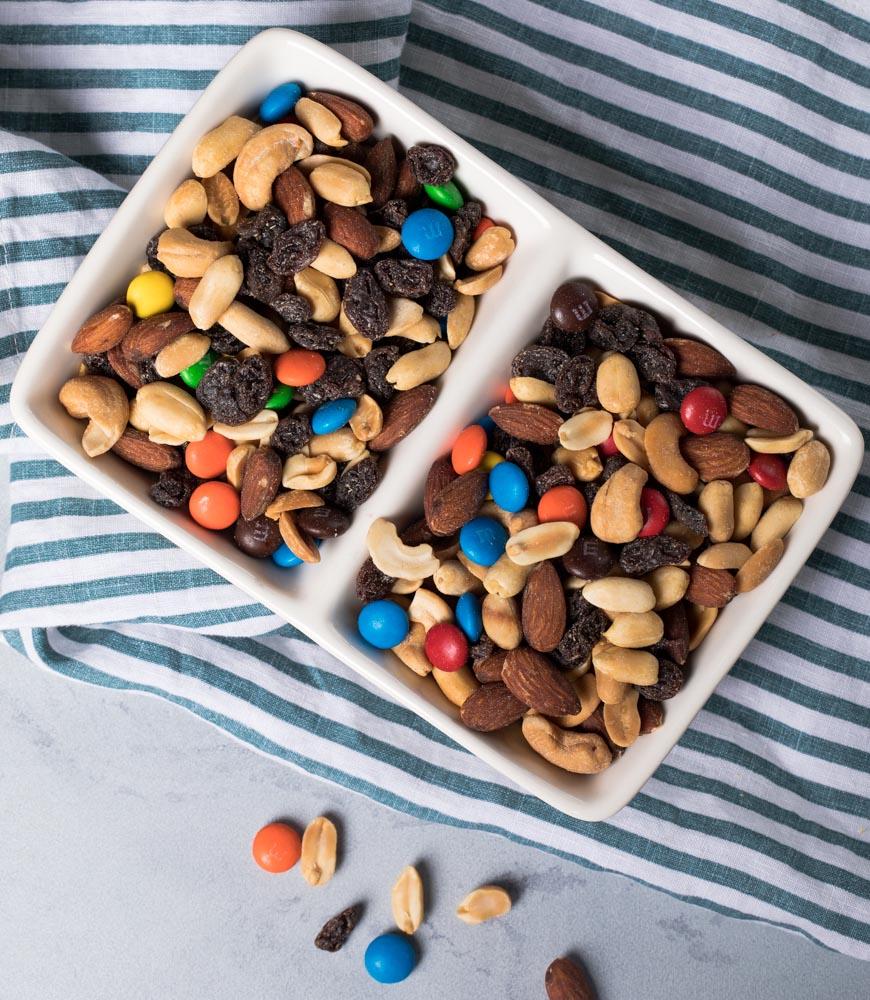 Nut & Chocolate Trail Mix
Our Nut and Chocolate Trail Mix contains peanuts, candy coated chocolate pieces and raisins for a perfectly sweet and salty snack.